Doctors everywhere are experts in their respective fields. Their years of experience and knowledge are beneficial to the patients. While anyone can argue that their country's doctors and specialists are the best, it is undeniable that medical experts in the United States excel in all areas. 
Why is this the case? Here are a few of the reasons.
To begin with, the United States has a strong medical education system that values excellence and rigorous training. Medical schools in the United States are known for their high standards and stringent admissions processes, which ensure that only the most qualified and dedicated students are accepted into these programs. As a result, doctors in the United States receive extensive and specialised training, providing them with a solid foundation of medical knowledge and skills.
Furthermore, the United States has an advanced healthcare infrastructure that encourages innovation, research, and technological advancements. American physicians have access to cutting-edge medical facilities, cutting-edge equipment, and the most recent advances in medical treatments and procedures. This allows them to provide the most advanced and effective healthcare to their patients.
The medical profession in the United States has a strong culture of specialisation and sub-specialization. Doctors in the United States frequently pursue advanced training and specialisation in specific areas of medicine, allowing them to develop deep expertise and become leaders in their fields. This emphasis on specialisation ensures that patients receive specialised and tailored care for their individual medical needs.
Here are some of the top 5 Hair transplant experts in the US
Top 5 Experts of Hair Transplant
Alan. J Bauman
Meet Dr. Alan J Bauman, a renowned hair transplant surgeon who has distinguished himself as a true pioneer in his field. Dr. Bauman has established himself as a leading authority in hair restoration, with a remarkable track record and unrivalled level of expertise.
Dr. Bauman is the only surgeon in the world who has received certification from both the prestigious American Board of Hair Restoration Surgery and the International Board of Hair Restoration Surgery, a testament to his exceptional skills and dedication. This prestigious award recognizes his dedication to providing the highest level of patient care and surgical excellence.
Dr. Bauman has performed over 10,000 hair transplant surgeries in his career spanning more than 20 years. His unwavering dedication to restoring patients' confidence and natural hair has positively impacted the lives of nearly 30,000 people. Each surgery provides Dr. Bauman with a unique opportunity to demonstrate his surgical artistry and advanced techniques.
Dr. John Peter Cole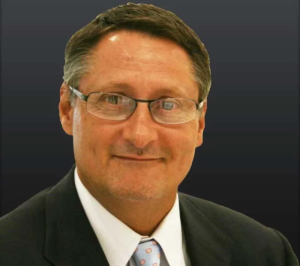 Allow us to introduce you to Dr. John Peter Cole, a renowned Diplomat of the American Board of Hair Restoration Surgery who has made an indelible mark on the field of hair transplantation. Dr. Cole has established himself as an industry luminary with an impressive list of accomplishments and a career spanning three decades.
Dr. Cole was one of the first thirty physicians in the world to receive the prestigious Diplomate status from the American Board of Hair Restoration Surgery. This prestigious certification attests to his exceptional abilities, unwavering commitment to excellence, and commitment to furthering the field of hair restoration.
Dr. Cole's expertise is rooted in a deep understanding of the intricacies of hair transplantation, and he has over 36 years of experience. He has refined his techniques over years of practice to ensure the best results for his patients. Dr. Cole's extensive experience enables him to approach each case with a seasoned eye, tailoring treatment plans to his patients' specific needs and goals.
Dr. Robert. M Bernstein
Dr. Robert M. Bernstein is a well-known hair transplant surgeon.
Dr. Robert M. Bernstein is a renowned clinical professor of dermatology at Columbia University and is internationally recognized for his expertise in hair transplantation. Dr. Bernstein has earned a well-deserved reputation as a leading authority in the field of hair restoration due to his unwavering dedication to his craft.
Dr. Bernstein, the founder of Bernstein Medical, a specialized division of the prestigious Schweiger Dermatology Group, has dedicated his practice to the diagnosis and treatment of male and female hair loss. He has transformed the lives of countless individuals suffering from hair loss with his exceptional skill, cutting-edge techniques, and compassionate approach.
The impressive credentials and qualifications of Dr. Bernstein speak volumes about his dedication to excellence. He is a member of the International Society of Hair Restoration Surgery (ISHRS) and a fellow of the American Academy of Dermatology (FAAD). These affiliations demonstrate his ongoing pursuit of knowledge and commitment to remaining at the forefront of advancements in hair transplantation.
Dr. William Lindsey
Dr. William Lindsey is a highly regarded hair transplant surgeon who understands the emotional toll that hair loss can cause. Over the course of his 19-year career, he has earned a reputation as a trusted expert in the field and has successfully transformed the lives of numerous satisfied patients.
Dr. Lindsey's educational background demonstrates his dedication to excellence. In 1986, he received his Bachelor of Science degree from the University of Richmond, and in 1990, he graduated from the University of Virginia Medical School. He completed his residency training in Otolaryngology-Head and Neck Surgery at UVA in 1995, honing his surgical skills and gaining expertise in the intricacies of the head and neck.
Dr. Amir Yazdan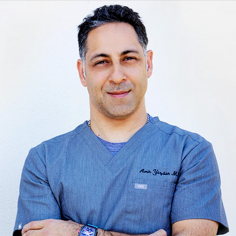 Dr. Amir Yazdan is a pioneer in the field of hair restoration and is regarded as one of the best hair transplant doctors in California. He is dedicated to delivering exceptional results and helping patients regain their confidence through transformative hair restoration procedures. He has an impressive list of accolades and a wealth of experience.
Dr. Yazdan has been named one of the Top 25 Hair Transplant Surgeons in the World for three consecutive years, from 2020 to 2022, by the prestigious publication Ape to Gentleman. This honor demonstrates his commitment to excellence and to staying on the cutting edge of advancements in the field.
Dr. Yazdan's national reputation as a hair restoration expert is based on his extensive experience and impressive skill set. Throughout his career, he has extracted over one million Follicular Unit Extraction (FUE) grafts and harvested over two million Follicular Unit Transplantation (FUT) grafts. With this level of knowledge, he is considered a true master of the art and science of hair transplantation.
As a result, the following are among the top five hair transplant surgeons in the United States. The years of experience and the patients' trust in them are what make them the best.
Access to healthcare should be unrestricted. That is what MediPocket USA believes and strives for. Every other patient has the right to the best treatment available, even if it comes from another country. We can assist you in this matter. Sign up now to be connected with the best Hair Transplant Surgeon from the United States.